Quality Meats Since 1949
Welcome to Y-T Packing Company, featuring brands like Turasky Meats and Smart Grillin'. Located in Springfield, IL, we are a USDA inspected facility that serves processed meats throughout the mid-west. We have been serving quality processed meats since 1949! We sell products to grocery stores, restaurants and more. We also co-pack snack sticks for many companies nation-wide. Our retail store is located at our processing plant on the north side of Springfield, conveniently near the Illinois State Fairgrounds.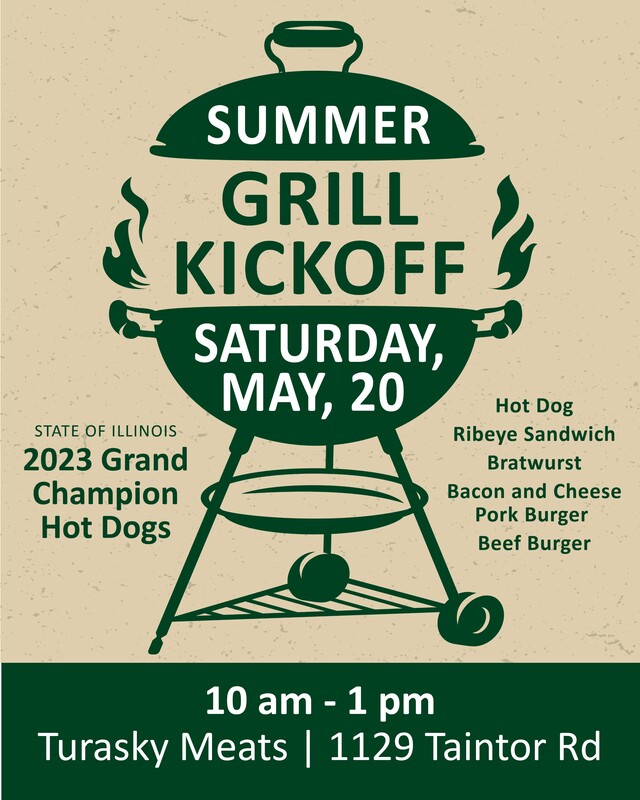 ---
Click here for our retail store.

---

Co-Packing & Private Labeling
We are a Federally inspected meat plant that can take your ideas to the market. Contact us today if you have meat products you would like for us to manufacture for you. We can Co-Pack Beef, Pork, Chicken and Turkey products. Our plant has the availability to fully cook products by steam and smoking. Packaging by vacuum sealing, bag and boxing with more option are available.
Call Kris at 217-522-3345

---

Location:
North side of the IL state fair grounds just off Veterans Parkway.

Our Federally inspected meat plant is located on the north side of Springfield, just off Veterans parkway. We are not affiliated with Turasky's Catering, they are not at this location and not a part of our company.